Tryst with Destiny
12 Feb 2009
Share on:
[caption id="attachment_235" align="alignright" width="600" caption="Freedom at Midnight"]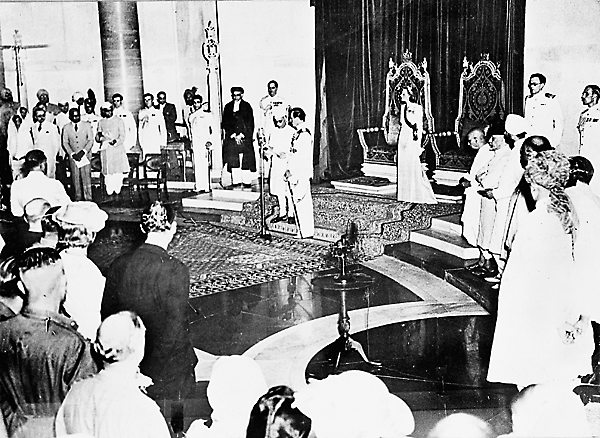 [/caption]
Sixty-two years have passed since independence. Was thinking about the morning of August 15, 1947, when the national flag was raised over the Council Hall. I am trying to visualize the moment. How thrilling it would have been for millions of us Indians. How grand would have been the celebrations and how emotional would it have been to see"Tiranga"  reach the top. I was not there, was not involved in any movement, took birth in free India, but the feelings surge up within me as I try to visualize the grandeur of the event. I feel excited and the awe brings tears to my eyes. It would have been great to feel FREE!!!
On the eve of independence, Pt. Jawaharlal Nehru gave the exciting Tryst with Destiny or Freedom at Midnight speech. The words, "At the stroke of the midnight hour, when the world sleeps, India will awake to life and freedom", puts me in a strange feeling. The speech was full of hope and pledges to serve the country. Every Indian on the floor of Constituent Assembly and anywhere in India was feeling likewise; hoping for change towards a better country, where everyone would be free and together on the path of development and success.
Sixty-two years later that feeling has faded, but as Shashi Tharoor said, "...the power of that magical moment when India became free, and the hopes raised of what we would make of that freedom, must never be forgotten."
Let us rededicate ourselves to the promises and pledges made and taken at that golden moment and ensure that these are fulfilled by doing our own part to the fullest and to the best of our capabilities.