[Book Review] Indian Memsahib - The Untold Story of a Bureaucrat's Wife by Suchita Malik
25 Apr 2011
Share on:
#Read in Jan 2009
Indian Memsahib: The untold story of a bureaucrat's wife is an unconventional look into the world of Indian bureaucracy and its fascinating order. The book is a subtle attempt at showing how bureaucracy works in certain ways and brings out the conflict between popularity and credibility. Indian Memsahib traces Sunaina's journey from being an ambitious girl who wants to live life on her own terms to an 'outsider' bahu in a traditional family setup fighting her lone battle to the trials and tribulations of becoming the wife of Raghu, an upright and honest IAS officer.
[caption id="" align="alignright" width="193"]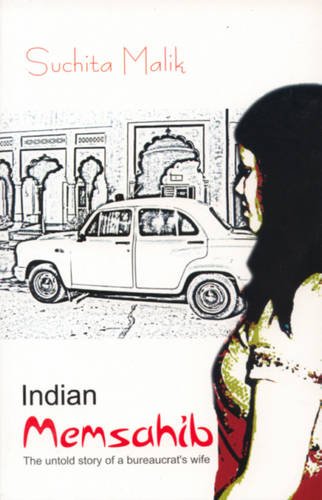 [/caption]
I was expecting something that a bureaucrat's wife must have faced while being with her IAS husband. But the story is not about the wife but her husband.  The feelings of a bureaucrat's wife i.e. Sunaina appear sparingly. The most of the book deals with the administrative questions that Raghu handles, his manner of work, bureaucratic hassles, political intervention etc. It is in the last few chapters that Sunaina's feelings and emotions as a wife of somebody important comes into picture. Otherwise the whole book revolves around the male figure of Raghu.
If you want to read this book then read for the anecdotes that Suchita Malik has told in this book about Raghu's  handling of different situations and the problems faced by Sunaina and her family through transfers, social status as IAS officer's wife etc. They are worth reading.
My rating 2.5/5.