[Book Review] Kadambini - Hindi Monthly Magazine
29 Apr 2011
Share on: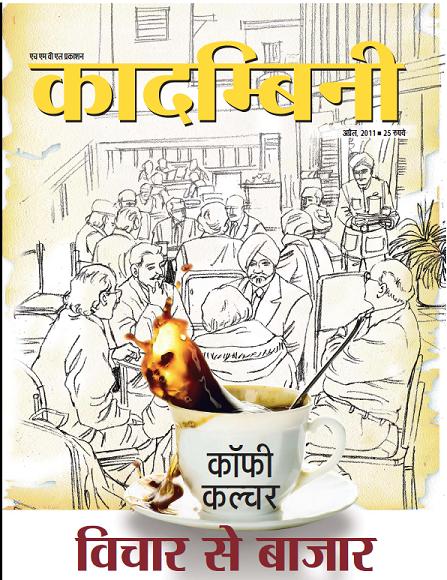 Kadambini is one of the famous Hindi monthlies that is published by Hindustan Media Ventures Limited. I remember that my father used to buy this magazine every month from  A H Wheeler stall at Mathura Junction when he was posted in Vrindavan branch of State Bank of India. I used to love reading essays and poems in hindi and few of my poems got inspiration from them.
I remember once I read a story about a person who can arrange Hanumanji's court and tell everything that would happen on his nail.  Though unscientific, I cannot deny it.  Why? Because if science has no proof for that, it doesn't has any proof against it either. Moreover,  many things that have scientific proofs now were once without them but they did exist before the proofs were found and theories formed.
Anyways, the stories were amazing and I used to enjoy reading them.
Now,  there is a good news! Kadambini is online and I came to know about it just today and downloaded the April 2011 issue. It is worth reading. Kadambini has believed in changes and has changed for the better with all new look. If you wish to see it visit the site or you can download the pdf version of the magazine from here. It is free to download.
I am sure that you will love the stories (कहानीयँ), essays (लेख), and poems (कविताएँ).