[Book Review] A New Look at Modern Indian History by B.L.Grover and Alka Mehta
04 May 2011
Share on:
[caption id="attachment_998" align="alignleft" width="217"]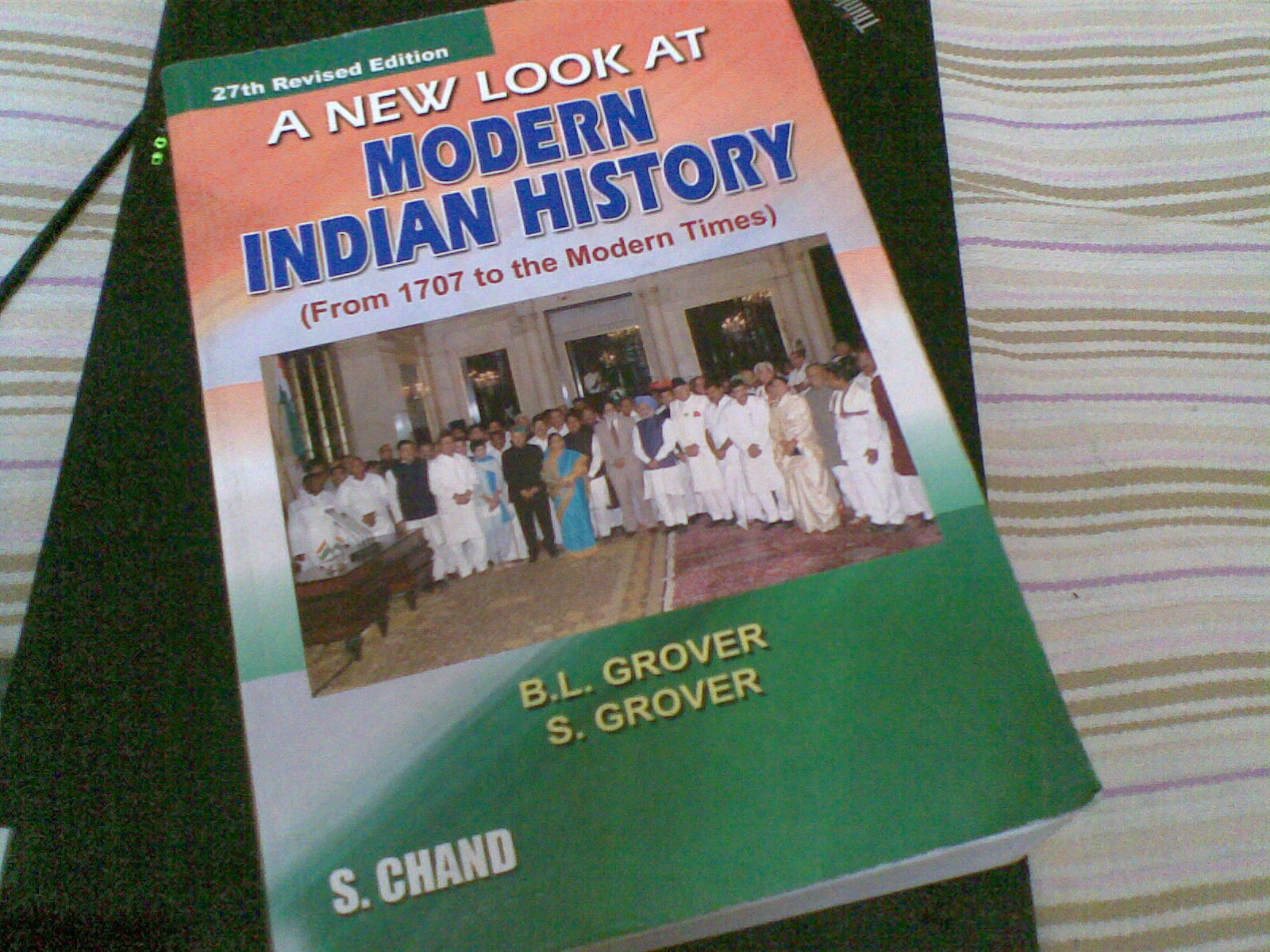 [/caption]
This is an important book on Modern Indian History especially for the events before the Revolt of 1857 and after Government of India Act of 1935. The book is a fantastically arranged and divided into 50 chapters. The most interesting and favourable part of this book is that it has chapters dedicated to the tenures of Governor-Generals (before Revolt of 1857) and Viceroys (after Act of Better Government, 1858). The book talks about facts and draws conclusions from them.

The best thing about the book is that it doesn't caters to any ideology but only history unlike many other books like India's Struggle for Independence, etc. while reading whom you feel that you are being fed an ideology.
The best part of the book is Chapter 39, which deals with Growth of Local-self government and Chapters 40 to 44 that deal with Constitutional Reforms. You find all the acts passed from 1773 right up to the Indian Independence Act of 1947 at a single stretch so that it is easy for you to compare the specifications and provisions of each of the acts.
I would recommend it to any one interested in happenings in Modern Indian History up to 1964.
The only thing that is confusing in the entire book is its cover as the names of the authors on the front cover are B L Grover and S Grover while on the binding side of the cover the authors mentioned are B L Grover and Alka Mehta. I have chosen Alka Mehta because her name is mentioned in the preface.
Related Articles