[Book Review] East Into Upper East by Ruth Prawer Jhabvala
14 Nov 2011
Share on:
East Into Upper East is a collection of short stories by Ruth Prawer Jhabvala. Jhabvala is a Polish born in Germany and married to an Indian architect C S H Jhabvala.
[caption id="" align="alignright" width="146"]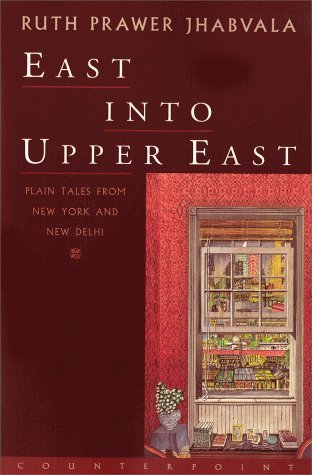 [/caption]
I have read only few stories till now from this wonderful book. Most of the stories end when you least expect them to. Most of them end, whether unhappily or not, I do not know, but there is a desire that they should have continued a little further and ended happily. The stories thus end in incompleteness. On second thoughts, that is what life is. It always remains incomplete and desires more, longing and craving infinitely to attain completeness. But it seldom happens rather never. The stories make your realise the how vulnerable a human is and it specially points to one's own vulnerability.
How much had I hoped that stories must have ended happily. But this is a feature of them all. When the stories close, each one leaves you staring at infinity. I just hope that it gives me energy enough to complete my story!
It is a good book. My rating 4/5.
Related articles